Adding Seats
#
mVuli Academy allows Group leaders to add more seats to the courses in their group.
All courses offered are subscription-based. Future subscription renewal dates are synchronised with your earlier purchase.
When seats are added to a group with an existing subscription, a new subscription will be created for the additional seats.
Cancelling Subscriptions:
Exercise Great caution
#
When it comes to student cancellations of a group, please note that ALL subscriptions associated with a group are cancelled. mVuli Academy makes this obvious for users from the subscription management page, which looks like this: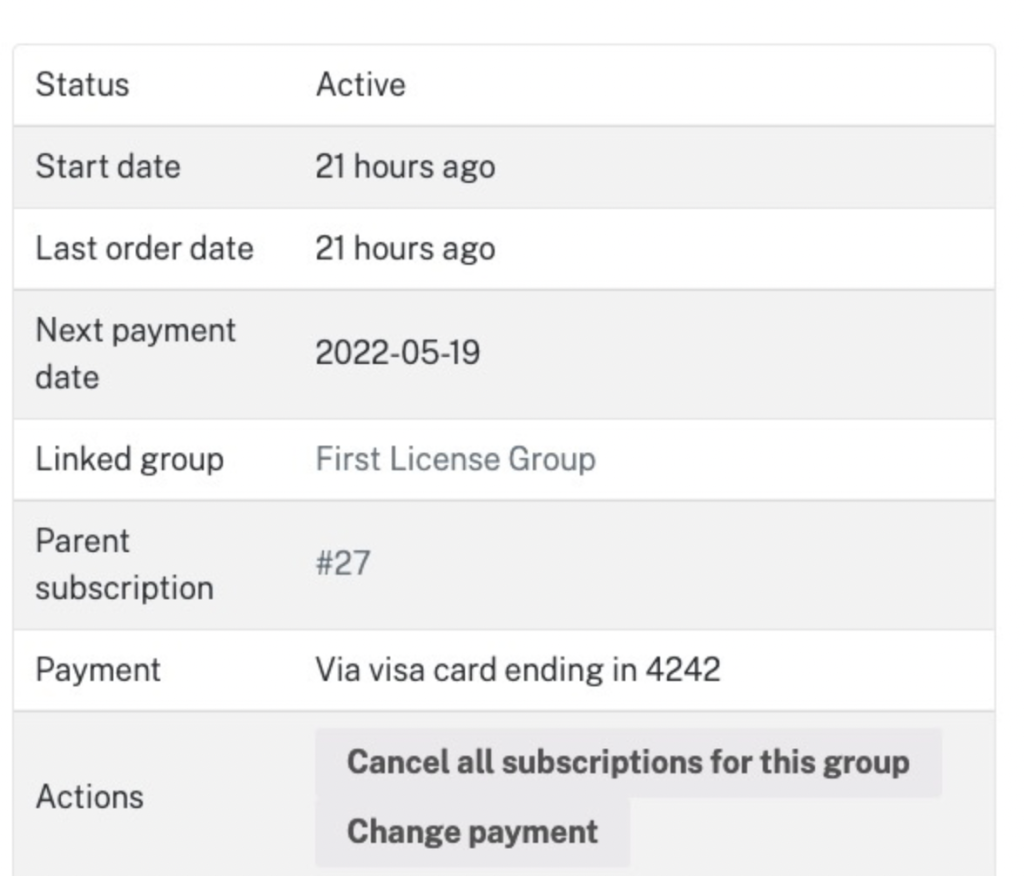 Reactivation of Subscriptions
#
When purchasers reactivate a subscription, one of the following will happen:
If the user had cancelled but the subscription is still pending cancellation then all subscriptions for the group will be reactivated.
OR
If the subscription has fully expired and the purchaser reactivates it then they will be prompted to create a single new subscription that matches what is needed for the group. This is what the messaging will look like to end users on the checkout page: