View Student Progress
#
mVuli Academy enables Group Leaders (Teachers, School Managers, Sponsors and Parents) to view the progress of students. This powerful tool makes it possible for Group Leaders to have even more oversight over their groups.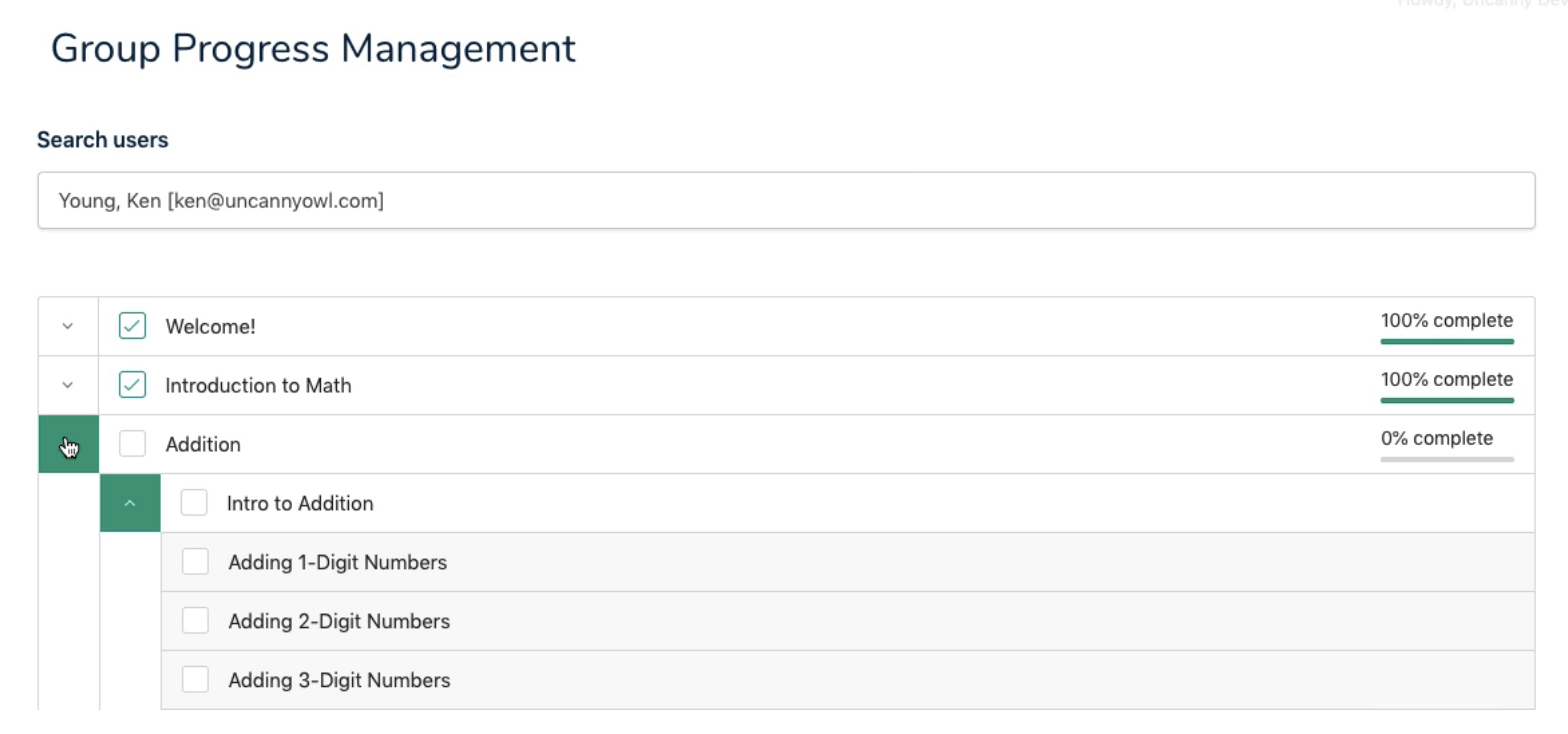 The scope of the student search is limited to the selected group. To search for students within a group, make sure to choose the group first (or click into the student's progress from the Group Management page and the group and student information will be populated automatically).
Use the Search field to search for a student by first name, last name or email address. Partial matches are accepted. Please note that Group Leaders can only see student associated with the groups they manage, and can only see and manage progress for courses associated with those groups.