Accessing Front End Report Pages
#
mVuli Academy offers great front end reports exclusively for Group Leaders when they are logged in.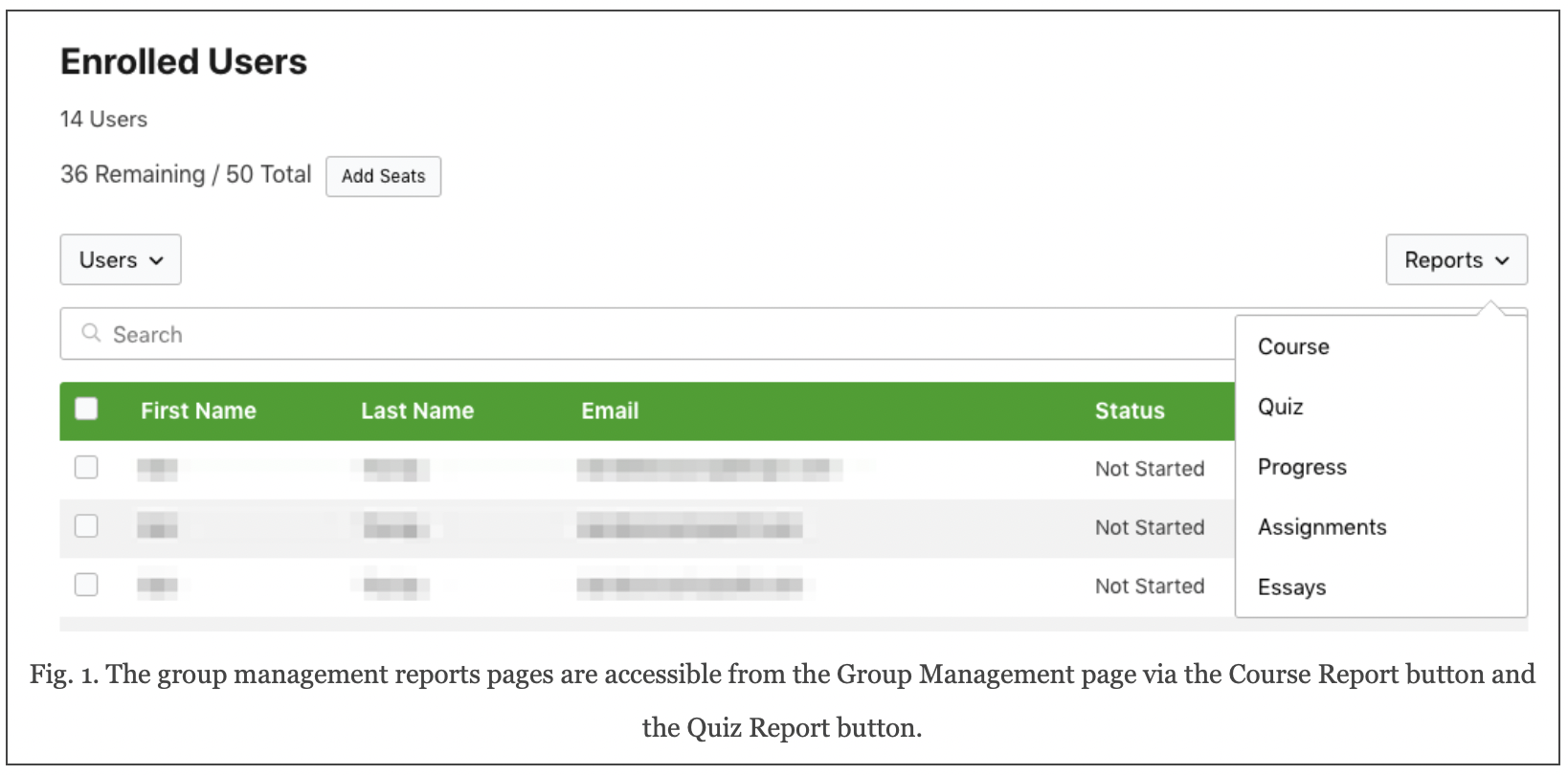 The Group Course Report
#
To view the Group Course Report, click on Course under the Reports menu. On the report page, select the group and then the course you would like to report on. In Fig. 2 below, you can see the Management Coaching course has been selected and the Coaching Basics course within that group has been selected for the report. Each report will return the identity of your enrolled users, their % complete, and the date of completion.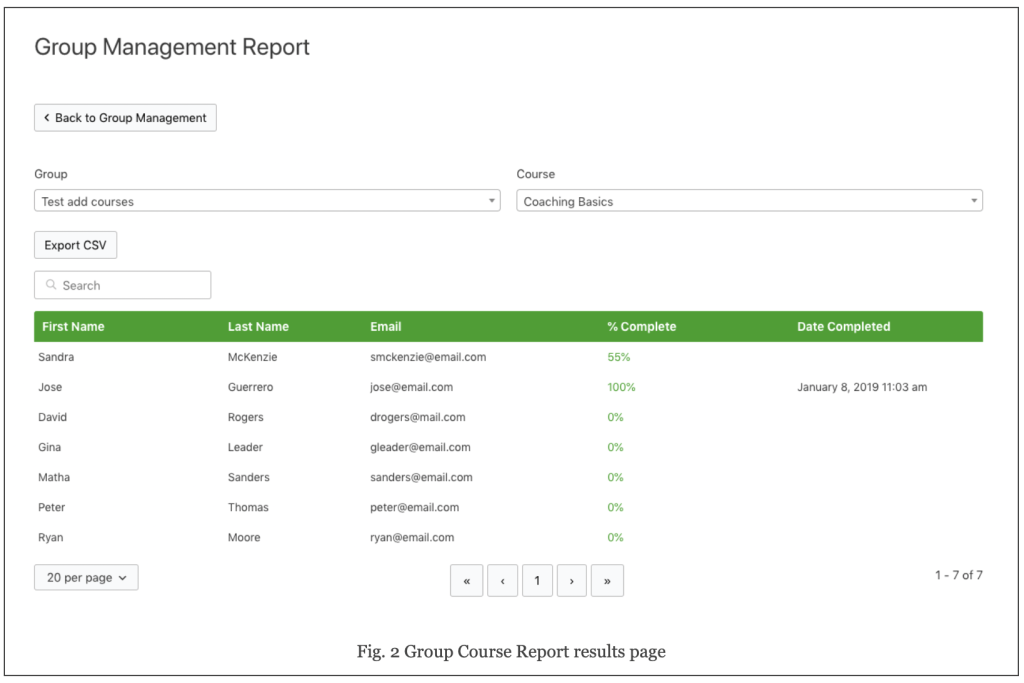 Individual Report
#
The individual report is accessible by clicking "In Progress" on any user with progress on the main Group Management page:

The individual reports shows a individual user's progress across all of their courses.